In a bullet journal, we usually use the calendar in a future log and monthly log. Sometimes we also include the calendar in our weekly spreads. In this short article, we will talk about how to make a calendar and fit it into various types of BuJo spreads.
Calendar for your yearly planning
Perhaps the most obvious solution is simply to copy the calendar from any open source or even download and print it. But hand-decorated looks prettier.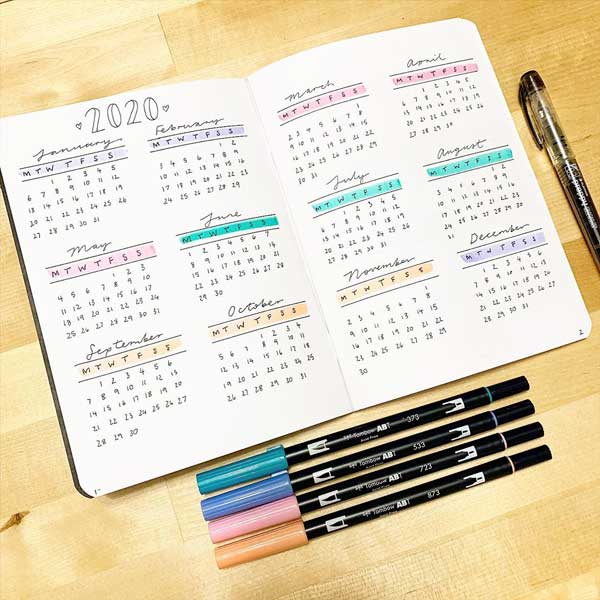 In the example above, we do not fill the calendar with anything and it does not look useful. But you can mark important dates on it like birthdays, events, meetings, deadlines, etc.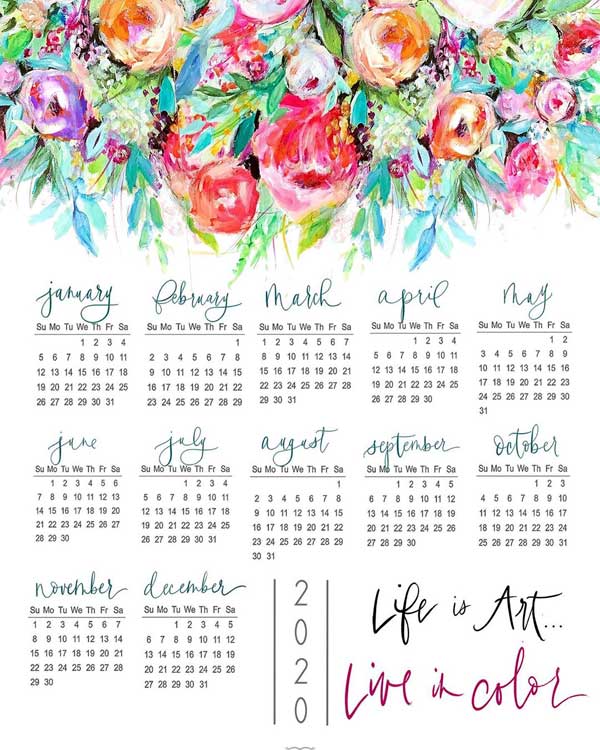 However, some journalers think it's not worthwhile to calculate the calendar for the whole year in advance. It's much more common to have a six-month plan. We can fill the space to the right of the calendar with the description of upcoming events. If your days are busy with events, it is better to give each day of the month more space.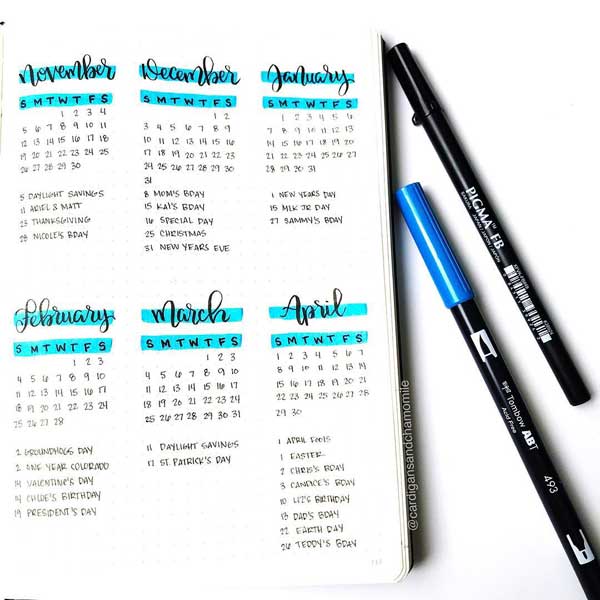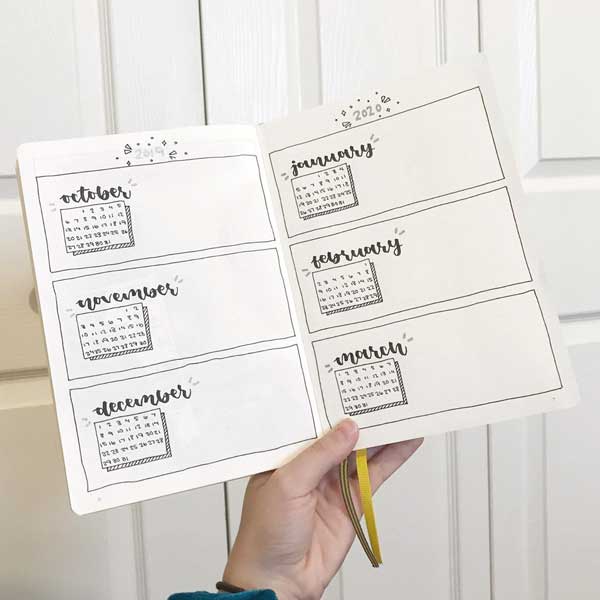 Calendar for a month's plan
Planning for the coming month in the bullet journal usually starts with the calendar page. It is convenient to arrange the page into small squares with numbers, where you will mark important events or, conversely, write memories.
But if you don't want to load a page with a lot of information, you can make it minimalistic – only a small calendar and simple sketches:
A good idea to create a bullet journal calendar spread is to combine the calendar for a month with a tracker of habits or moods.
If you don't want to use too much space to draw a calendar, just list the dates in the column.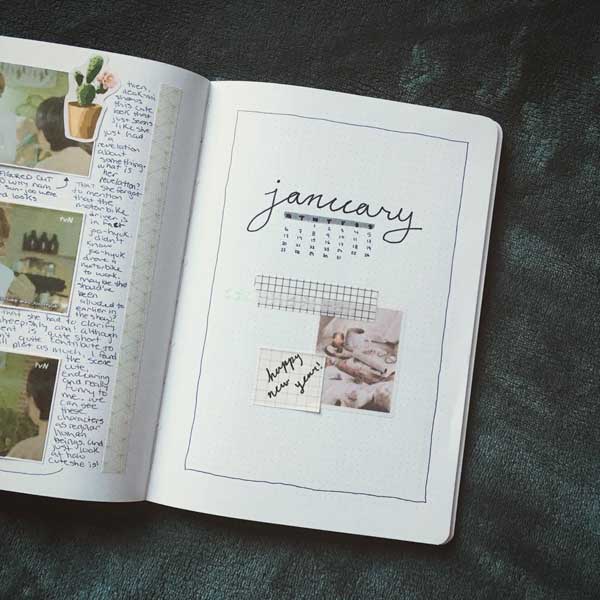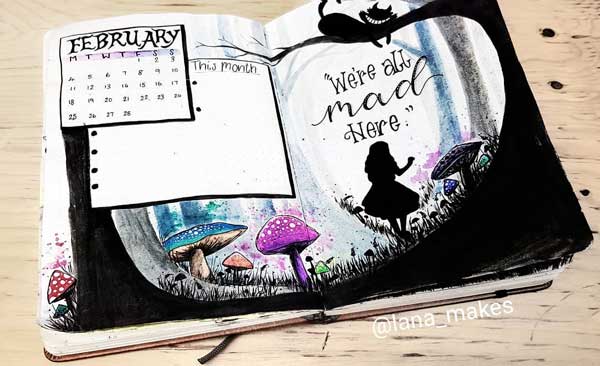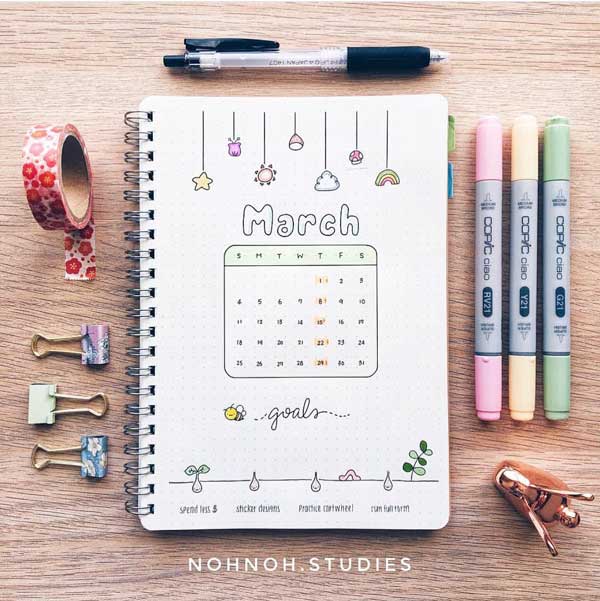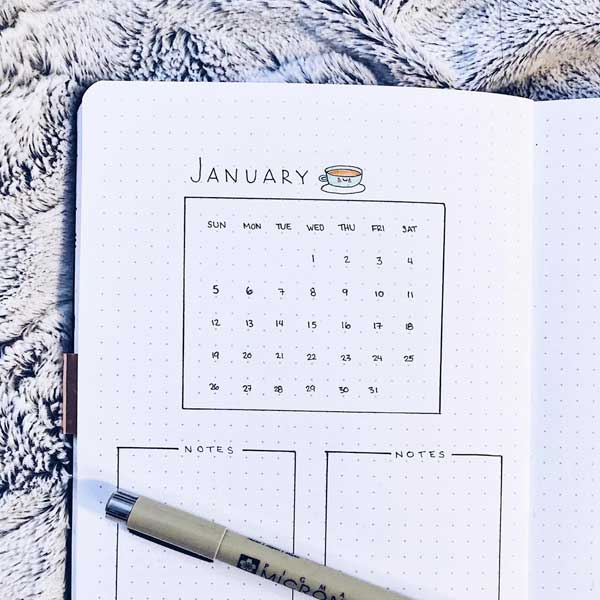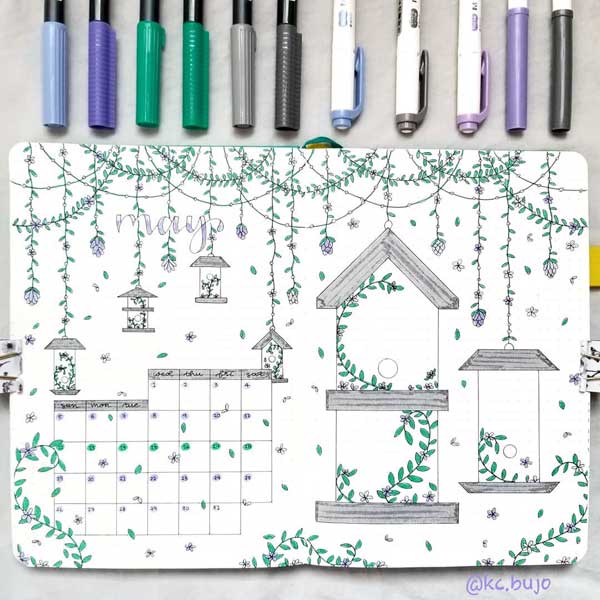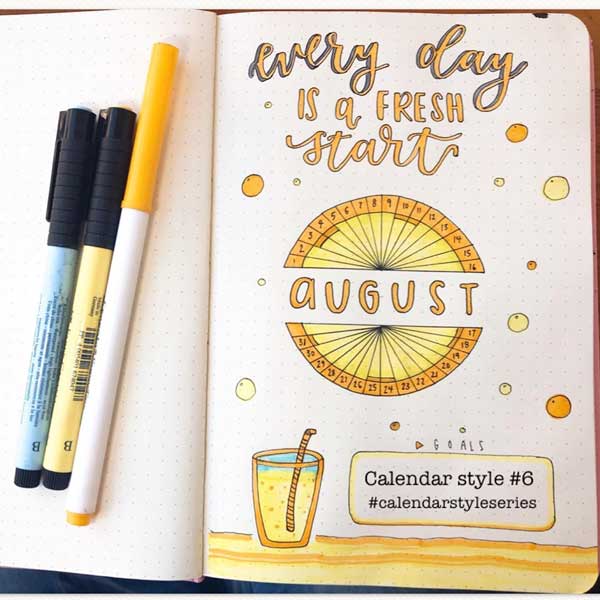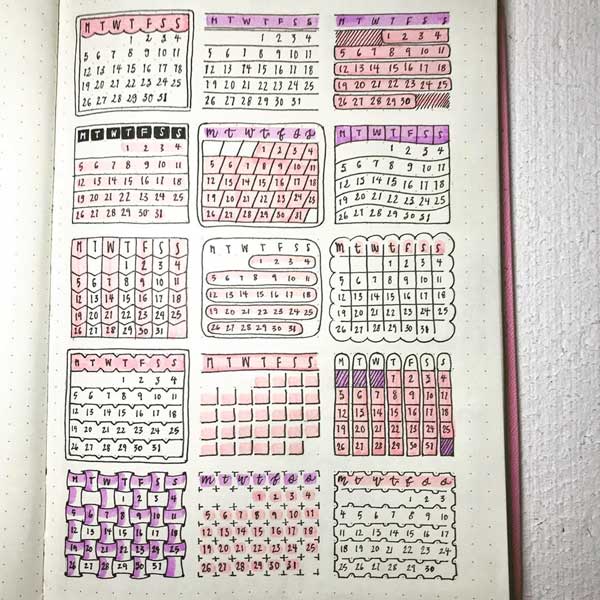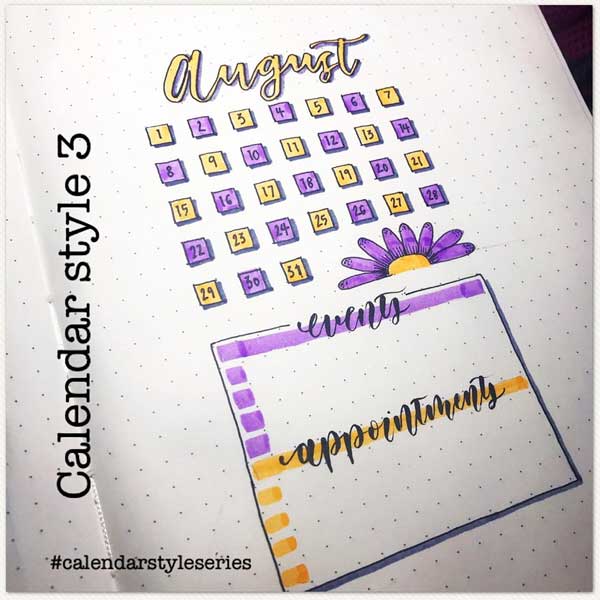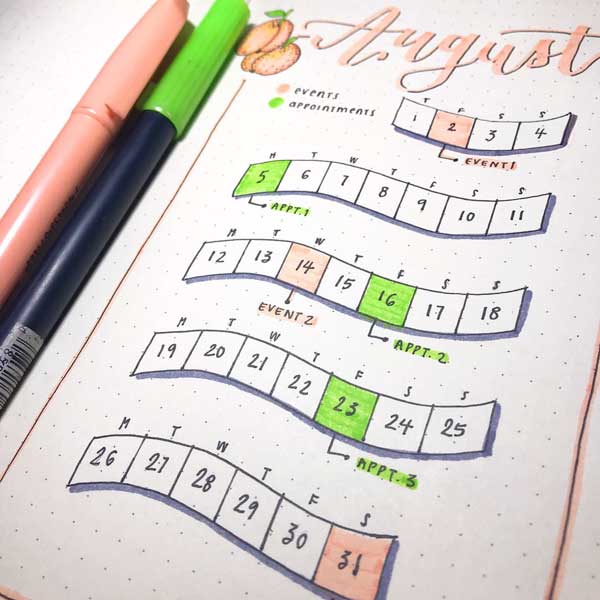 Calendar for your weekly plan
Finally, some bullet journal users include the calendar in their weekly spreads. This is useful if you want to understand how much time they have until the end of the month. The current week is usually highlighted in color.
This calendar takes up very little space at the top of the page.