Some important things when configuring your bullet journal are the collections and lists. Sometimes we have ideas from a certain set that repeat itself with a certain frequency and that we have scattered all over the BuJo. This makes it difficult to find all the data when we need it.
And this is precisely the opposite of what a bullet journal should be. For this, our salvation is the lists and collections. It is the space that we will reserve for those specific sets of ideas that are repeated from time to time. In this way we will have them grouped and organized. But don't forget to register these pages in the index of your bullet journal to locate them easily.
A few months ago, I created a personal list of 50 page ideas for BuJo.
I have expanded this list and today I offer you this updated catalogue of over 100 ideas for lists, collections and pages for your bullet journal.
Whether you're an expert in the method or you're just starting out and don't know what to write in a bullet journal, these ideas will come in handy. This list is not exhaustive. It is always good to use your imagination… to create, change or question yourself. So try, test, enjoy. Your BuJo evolves with you over time, that's what's great. It is not frozen like an agenda… is life frozen?!???
Personal:
My resolutions for the year
My monthly objectives
My annual objectives
My objectives over 5 years
Souvenirs
Quotes, sayings, proverbs
Idea box (brain dump)
Bucket list, dreams
Skills to be acquired
What makes me happy
I am grateful for
I want to learn
Memories of the year
Habit tracker
Quotes
Life goals
Make-up bag / kit
My lipstick colors, gloss…
Perfumes, favorite flavors
Things I like
Things not to do anymore
My pregnancy
Choice of first name
My shoe collection
Your dressing room
Favorite blogs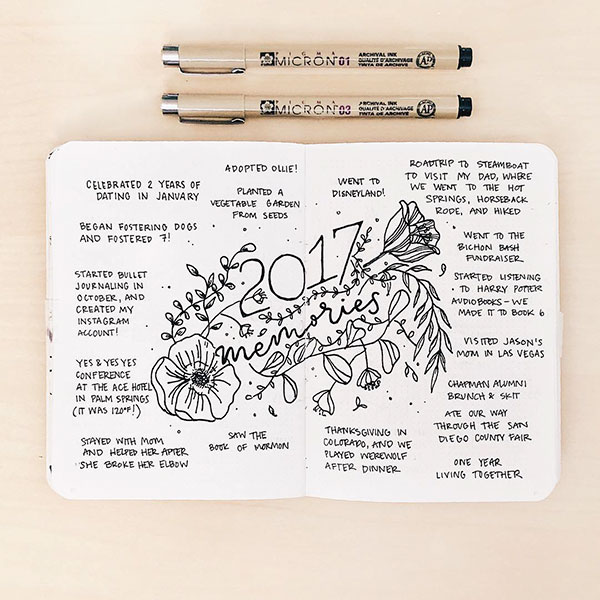 Health:
Losing weight progress
Weight monitoring
Record of daily calories ingested
Record of days we practice sport
Record of days we exercise
Daily water consumption (per glass)
Yoga postures
Grandmother's remedies
Fitness tracker
Exercise tracker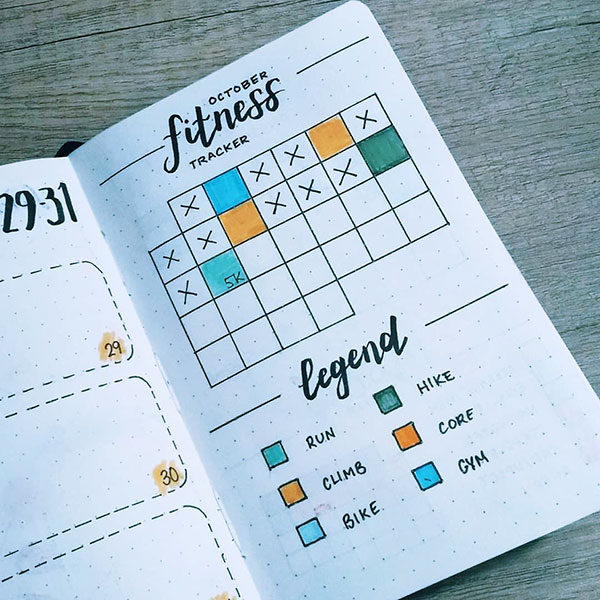 Family and home:
Family activities
Follow-up of pets (vaccines, treatments, food…)
Directory of family contacts
Addresses, sites, identifiers and CDMs of organizations (taxes, insurance, etc.)
Medical appointments
Family Memories
Real estate research
Checklist for real estate visits
Moving checklist
Gift Ideas for your loved ones
Maintenance of my car
Shopping List
Inventory of my medicines
Inventory of my freezer
My garden / My vegetable garden
My green plants: maintenance and watering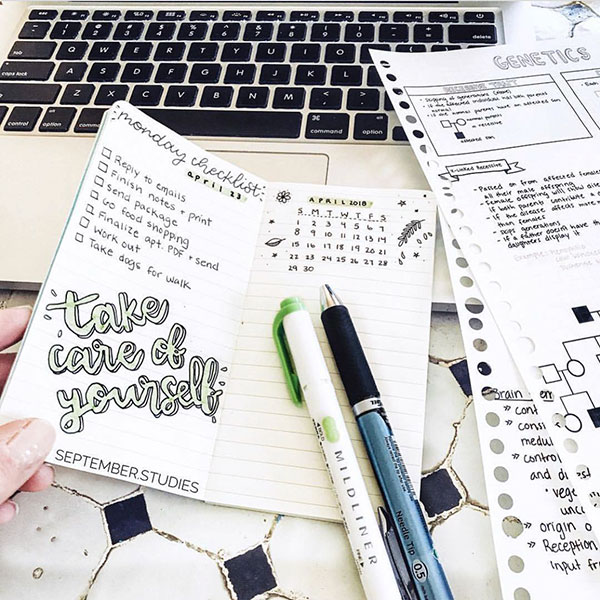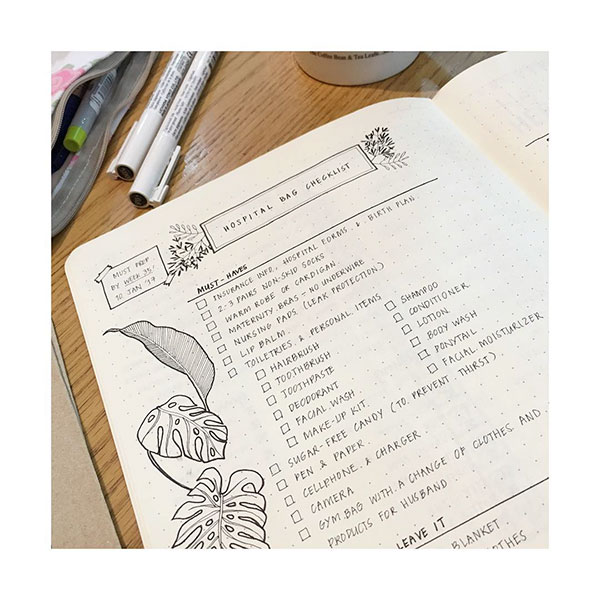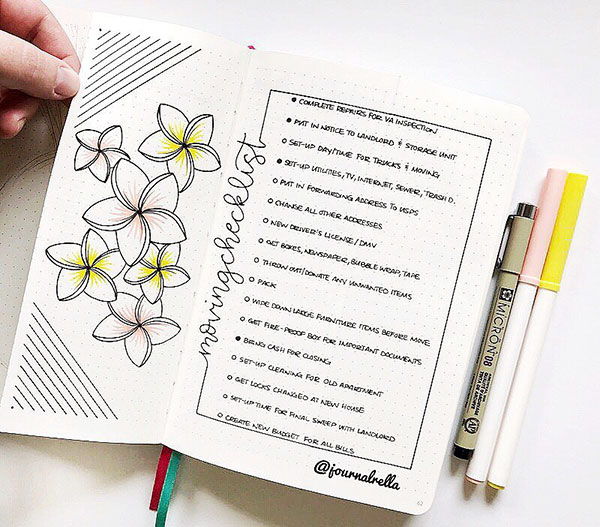 Pets:
Veterinary follow-up
Monitoring his weight
Follow-up of training exercises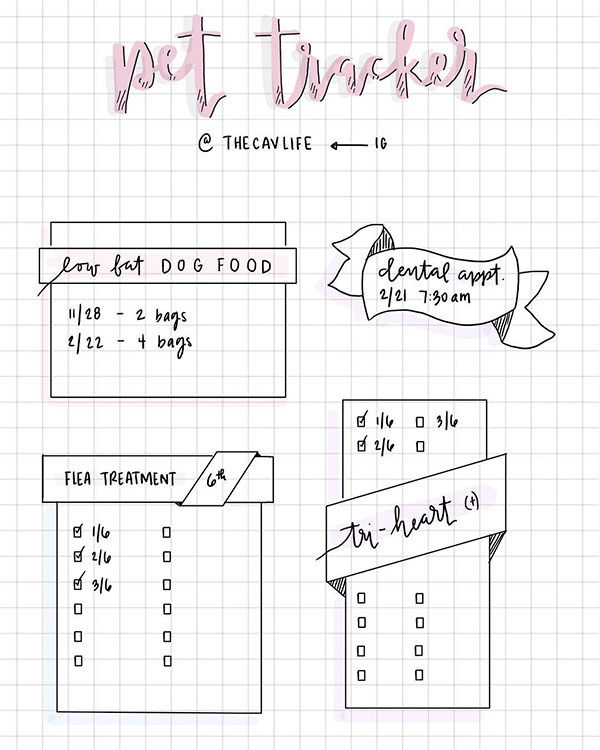 Planning:
Calendex
Annual calendar
Birthday calendar
Holiday calendar
Monthly calendar
Weekly calendar
To-Do list
Important dates
Ideas for activities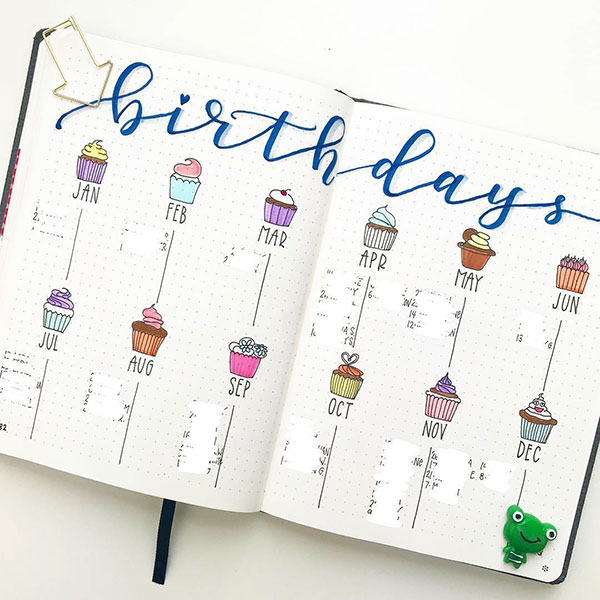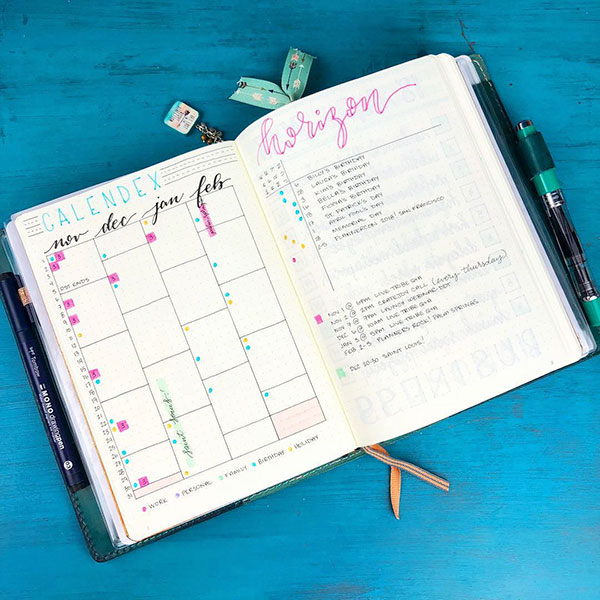 Rituals / routines:
Morning ritual
Ritual of the day
Evening ritual
Body care ritual
Facial care ritual
Hair care ritual
Household cleaning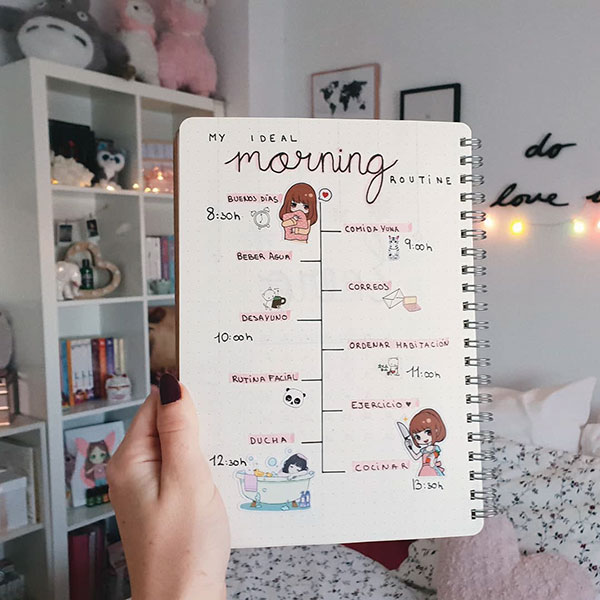 Follow-up / tracking:
Follow-up of beauty rituals
Everyday cleaning
Car maintenance
Orders / deliveries
Sleep
TV series
Symptoms tracker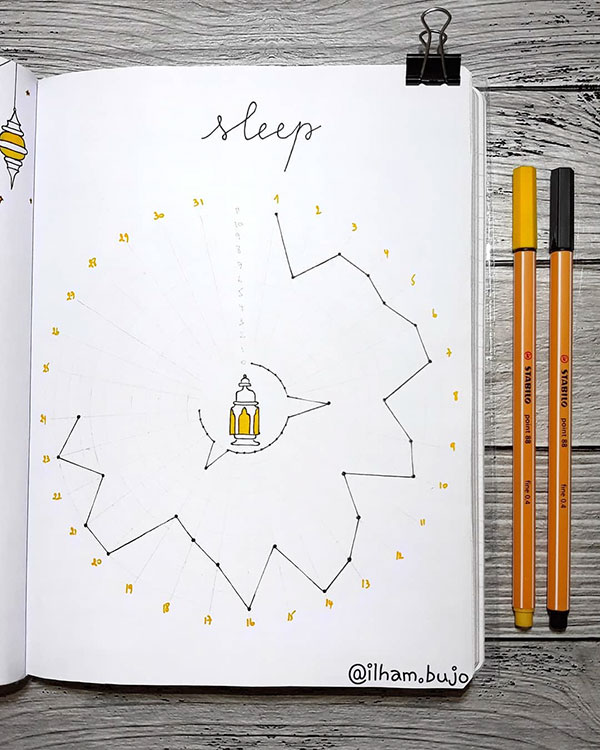 Finance:
Kakebo (The Japanese Art of Saving Money)
Monthly budget
Annual budget
Saving money
Expenditure, spending
Home and car expenses
Leisure:
Books read
Books to read
Books pending in the library
Books that I have been lent
Movies seen
Movies to see
Series watched
Series to be seen
Museums visited
Museums to visit
Shows seen
Shows to see
Concerts seen
Concerts to see
Table game results
My music collection
Favorite artists
Music to listen to / buy
Board games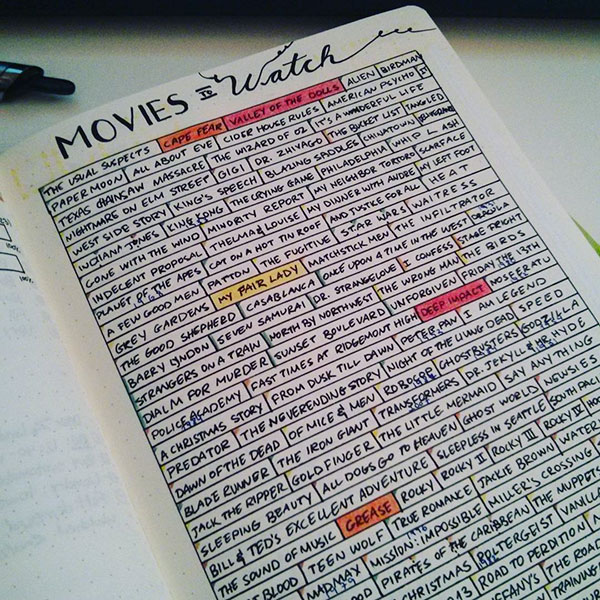 Outings and trips:
Ideas for outings
Ideas for cultural outings
Family weekend ideas
Ideas for romantic weekends
Vacation ideas
Vacation roadmap
Checklist of luggage
Follow-up of reservations
List of places you want to visit
In France
In Europe
In the world
Romantic places
With the family
Parks/museums to discover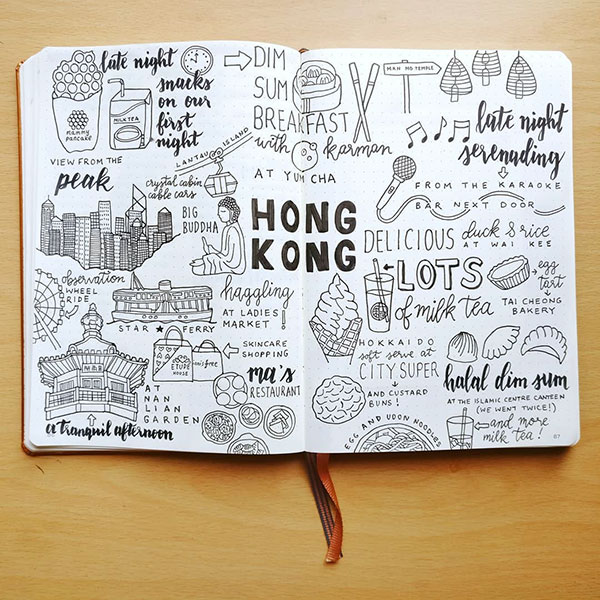 Food:
Dessert recipes
Recipes / brunch
Restaurants to try
Meal Plan
Menu ideas
Recipes to be tested
Diet menus
Holiday menus
Weekly menu
List of new recipes
Quick recipe ideas
List of food blogs you like
My spices
My teas
Cupcake ideas
Favorite cocktails
Food and wine pairings
Favorite wines
My tools:
My pens and markers
My pencils
My markers
My stickers
My washis
My stencils
My serrated scissors
Color chart for your pen tests
Wish list:
Books
Supplies (notebooks, pens, markers…)
Scrapbooking
Plants
Films / series
Music
Software / applications
Video games
Hi-Tech
Decoration and improvement of the house
Cosmetics
Clothing and accessories
Creative activities:
Scrapbooking projects
Sewing projects
Embroidery projects
Knitting projects
Do-it-yourself projects
Decoration projects
Gardening
Creations for the bullet journal:
Banners
Headers and titles
Frames / borders
Separators
Calligraphy
Study:
List of topics to study
Courses you want to do
Calendar of study
Class schedule